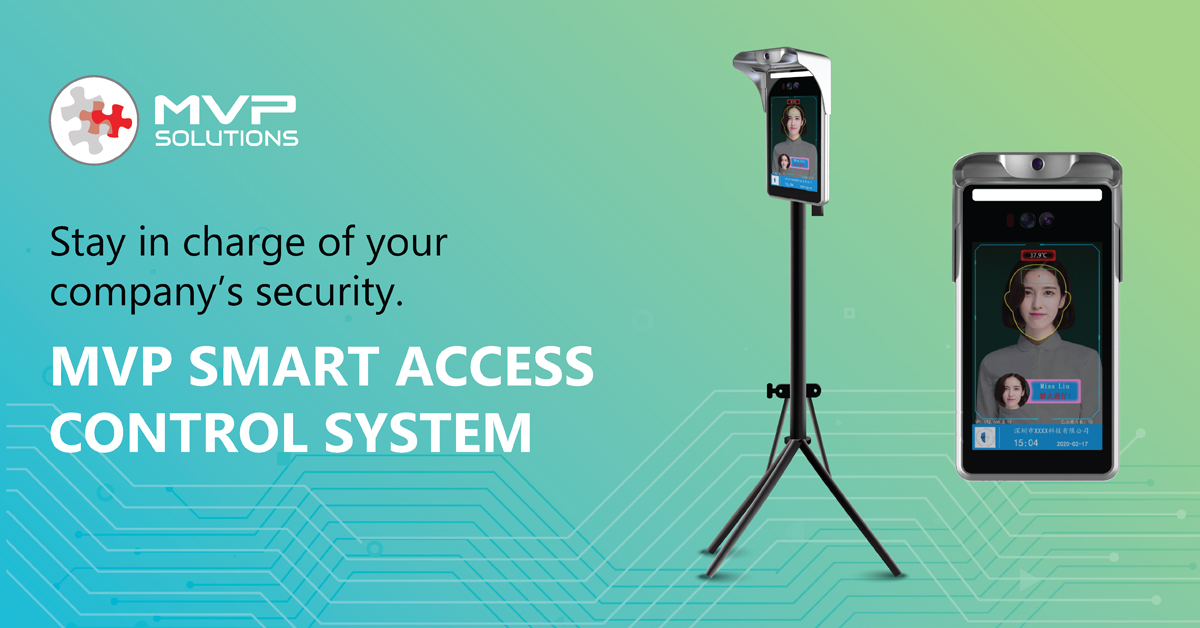 People these days have been interacting with access controls through codes, cards and even smart home technology. You enter an office and you use these means of security. Access control system is one of the most common systems in ensuring security for the business by giving control who is allowed to gain access to your premises.
Now you can establish a virtual perimeter around your facility, whether it is an office, plant or building with the MVP Smart Access Control System, a robust and efficient security solution designed to provide a high level of security, privacy and convenience by utilizing a one-to-one access control to keep out unwanted individuals from entering your premises.
The nature of the system is to provide 24/7 protection along with your 24/7 access, allowing authorized individuals to gain entry.
What MVP Smart Access Control System Offers
• Face recognition. This feature quickly and securely verifies registered individuals. The face recognition technology is as fast as it is accurate and can guarantee authorized persons gain access minus credentials such as codes, FOB keys and other forms of identification.
• Contactless temperature allows the system to read the person's temperature and can trigger alert if the staff has high temperature. It has a built-in non-contact thermometer that checks temperature with no human contact.
• Self-administered. The access control system is easy to use. You do not need additional manpower to implement it well.
• Flexible. This system, when integrated with your door security systems, is a unique combination that resolves issues concerning unauthorized access into your office facility or building.
• Management system. With the system in place, it is easy to keep records and monitor people coming into the facility.
With the Smart Access Control System, your business enjoys convenience, protection of identity in the business and more importantly enhanced security.