eDEN Plus: Bringing out the best in PTT Technology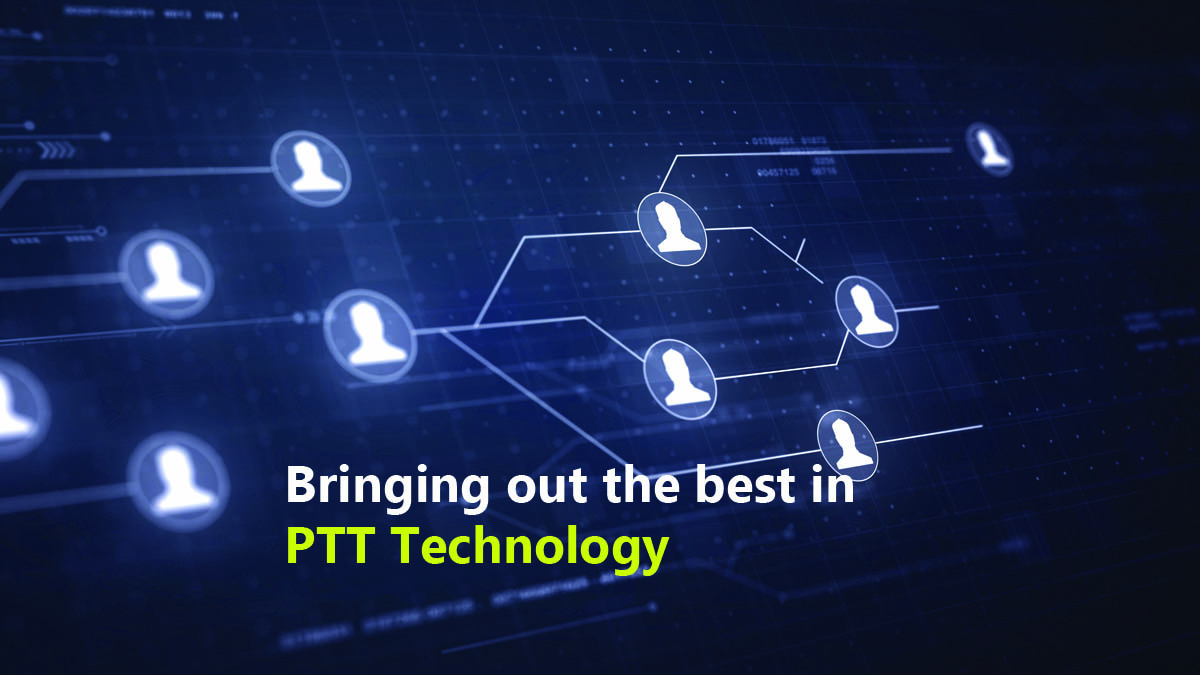 In the previous article, we harped on the capabilities of eDEN Lite voice communications app that transforms one's mobile phone into a 2-way radio alongside its features. It is a nifty app. End users will surely enjoy using it to communicate with everyone without having to type in their messages and wait for someone to respond.
While eDEN Lite is for smartphones, the eDEN Plus platform is for an integrated system that brings up eDEN Lite's core strengths several notches higher by combining 2-way radio devices and cellular and broadband technologies to access its digital network with the push of a button.
PTT on radios: best form of communication
The term 'push-to-talk has always been synonymous with walkie-talkies and other similar devices that facilitate a 'press to transmit' to send a message to a person, to a specific team, or to an entire network. Today, push-to-talk is push-to-talk over cellular, enabling a variety of devices to take advantage of features like instant communications, GPS tracking, and data connectivity, as they would on a smartphone. eDEN Plus delivers them and more.
eDEN, which stands for Enhanced Digital Engineered Network, operates through a telco company's extensive LTE/GSM and Wi-Fi networks. With this, eDEN Plus service platform can maximize the core capabilities of conventional two-way radio communications and combine them with advanced features such as video playback, photo uploads, live video sharing, integrated dispatch console, and central management. Instead of radio frequencies, eDEN provides the radios services over the SIP/IP network.
User Experience
The overall experience is very much like a walkie-talkie, with its dedicated push-to-talk button and short bursts that can be copied from the one who talks to others.
The service can create voice and data communications to one-to-one or one-to-many sessions. It goes beyond voice as it is enriched with multimedia messaging.
Advantages of PTT over smartphones
Instant connectivity. No need to enter your messages or call with the hope the other person will soon take them. Critical messages are broadcast at the press of a button.
Better security. Because the application and hardware work together, people can rest secure the networks will not be hacked by outsiders.
Clear communications. PTT protocols often require end-users to take turns and communicate clearly.
Robust devices. Unlike smartphones, PTT-supported radios can handle the most demanding and dangerous situations. They are generally tested to withstand water and dust.
These advantages make eDEN Plus an ideal solution in industry sectors with the likes of security, law enforcement, public safety, first responders, and road control. Private businesses such as transportation, logistics, warehouse, hospitality, and manufacturing will greatly benefit from this type of technology.
Enjoying instant access to reach out to your network with PTT offers more than operational efficiency and reduced downtime. It is about the freedom of staying in touch with the people who matter to your organization. This is the true advantage of Going Beyond Voice.