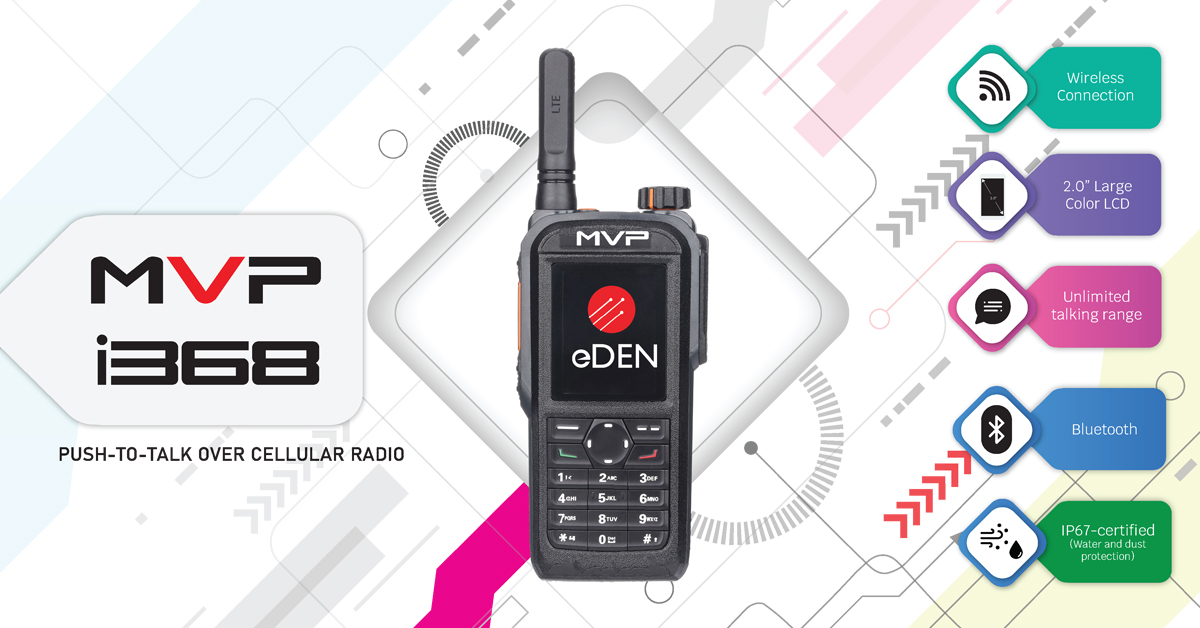 MVP launches i368 Push-to-talk over Cellular Radio
More customers will enjoy faster communications and richer call experience with the new MVP i368 push-to-talk over cellular radio.
The i368 is the latest addition to the PoC radio series providing users with carrier-grade communications service. It can also use Wifi connectivity. It is an elegant yet compact PoC radio with 2.0" large-color LCD display. It complies with the MIL-STD-810, CE and FCC standards and is rated IP67 to protect the device against water and dust, making it one of the rugged radios in the market today. The i368 delivers unlimited talking range and fast data transmission over data networks* plus a wide range of multimedia features.
Visit the product page to learn more about its specifications and download the brochure. Contact our nearest MVP Authorized Partners in your country or email sales@mvp-comm.com.